140
Untitled (Elephant), 2008
Reinforced Cement Concrete (RCC) column, steel
construction rods, wood elephant
Whether referring to the country's heritage or GDP growth, pictures and descriptions
of elephants are almost inseparable from the idea of India in the popular imagination.
Seen from a distance, viewers may glance the tip of a wooden elephant's trunk rising
triumphantly in Untitled (Elephant). Upon closer inspection, it appears to be part of a
decorative colonial antique, a circus animal trapped in a reinforced concrete column used
to support structures.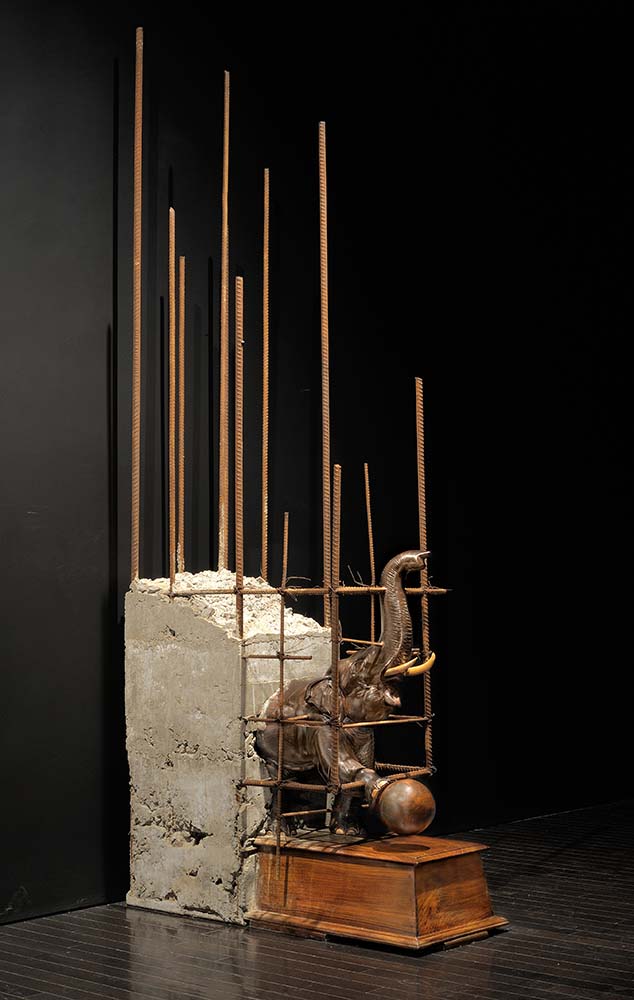 photowork