141
Panic Room 2006
jute sacks, blowers, steel plate
A combination of droughts and government policies in India led to over 13,000 suicides
by farmers burdened with financial debts in 2012. Tallur contrasts the parallel realities of
excess poverty and wealth by trapping visitors in a Panic Room inflated with jute sacks
full of air instead of grains. By referencing the health and food-related crises that roiled the
poor, this installation parodies emergency conditions for the more affluent accustomed
to pantries and private bunkers.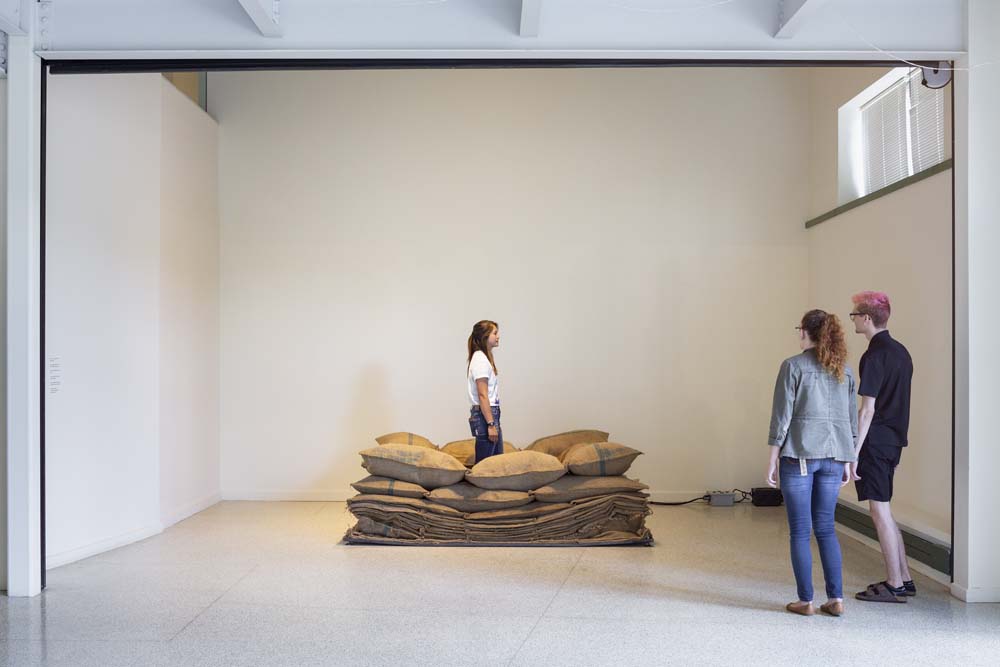 photowork